The perks of becoming one of our Stripes
Working as a Stripe gives you the opportunity to grow your skills and have access to the latest technology. We will be by your side every step of the way offering support and help when needed.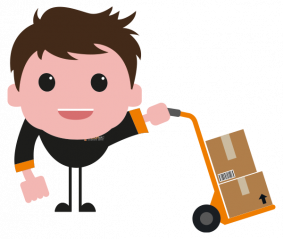 APPLY NOW
Enjoy The Perks
Be rewarded as one of our Stripes
We offer a wide range of perks to make you feel appreciated and supported as one of our crucial team members. Take a look!
Weekly payments
You can earn weekly payments that go straight into your bank account. No hassle and the more you deliver, the more your weekly income can be!
Access to our app
Use our app to gain access to a huge pool of jobs and the technology to help you deliver efficiently.
Network of backloads
We have excelant reputation, connections and access to networks with hundreds of daily backloads. Providing you with a constant supply of work to choose from.
Training & support
We'll give you full support and training from your day-to-day job, to health and safety. You'll also have access to over 65 online training courses and receive a industry recognised certification.
Account manager
You will have a designated key account manager to help you through starting up and provide support throughout. Our team is here to assist you.
Paperless admin
We don't want you stressing over paperwork, so we've made it all available through our app. Making your job hassle free and allowing more time to deliver.
Uncapped Income Oppertunities
Push your entrepreneurial skills to the limit! Alongside driving we give you the chance to earn additional income from our commission based referral scheme. Why not earn even on your days off?
Flexible hours
The best part about being one of our drivers, is that you can work around your schedule and commitments. Choose free slots in your day to deliver and earn flexibly.
APPLY NOW
Applying only takes a few minutes, submit yours now and get a fast decision
Being a part of the Stripes team gives you the opportunity to earn, learn and grow your business.
We will be by your side every step of the way offering support and help when needed. With access to our backload networks, you will never be short of work when becoming part of our stripes.