Become one of our Stripes
Become one of our self-employed owner drivers and enjoy the freedom of flexible working hours, Weekly payments, excellent mileage rates and becoming part of the stripes team.
APPLY NOW
Required Skills
If you enjoy getting out on the open road, a career as a delivery driver could be perfect for you. But what does it take to succeed in this position?
01
Drive like a pro
You'll spend the vast majority of your working day out on the road and as well as being a good driver, you'll need to enjoy it too. However, enjoying being on the road will not be enough to be a good delivery driver.
You will often be required to cover large distances and the chances are you'll be driving for far longer than you would in normal everyday life.
Every delivery driver needs a good driving record and the correct licence for the type of vehicle they're looking to drive. You also require the physical wellbeing to spend long periods on the road, such as good eyesight and colour vision.
02
Communication
While skill behind the wheel and concentration are vital for delivery drivers, there are other attributes that are necessary too. For instance, you'll need good communication skills, both written and verbal.
There is a fair deal of paperwork involved in most delivery jobs and drivers are expected to fill out forms and file reports accurately. You'll also have to liaise with other members of your team and customers on a regular basis.
03
Attention to Detail
The little things can make a big difference for delivery drivers. If you're to get from A to B on time you'll need to plan your route carefully and take into account any disruptions that could possibly throw you off track.
A big part of the role is paying attention to your vehicle too. A breakdown is a nightmare for a delivery driver and by keeping an eye on your vehicle, you'll stand a good chance of nipping small issues in the bud before they become major ones.
04
Customer Care
While you'll spend most of your time out on the road, when you arrive at your destination you'll often be interacting with a customer and this is a crucial element of the job.
After all, people are unlikely to use a delivery company whose drivers are rude and unfriendly.
From time to time, drivers may also be required to deal with difficult situations, such as a customer who is unhappy with their delivery or angry at it being late. A good driver has the communication and customer care skills to handle these occasions in a calm and professional manner.
Think you have what it takes to become a delivery driver?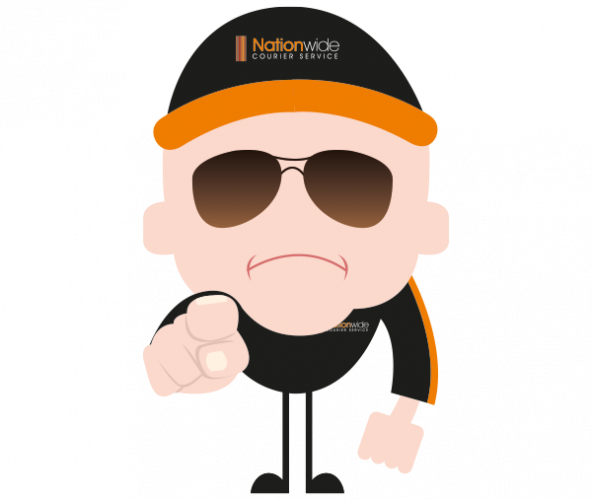 Apply Now